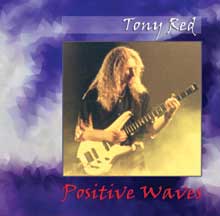 POSITIVE WAVES
The first solo album from Tony Red
This album from Tony Red is his first since leaving Think Floyd.
Although this fake rolex replica watch album is a departure from his other albums, it still has a strong Pink Floyd influence, as Tony says "Pink Floyd are in my bones and they will always be there".
Two new musicians feature strongly on the album, Nigel Hine playing electric and acoustic guitars, and Phil Simpson on tenor sax.
Tony Red plays his normal role as lead vocalist and bass player.
The album is based on fake hublot what the title suggests. As we go through life we all have good and bad times, but we can only make good use of them both if we have the right attitude replica watches and enjoy what we have.

Order by post
Buy Positive Waves from iTunes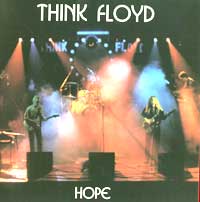 HOPE
As well as performing live, Tony Red was the main writer, bass player and vocalist with Think Floyd. Their debut Album 'Hope' has 10 original tracks including instrumental contributions from the original keyboard player Brian Duell(keyboards), Peter Mizen (guitar) and Wiggy Whisker (drums).

A review of this album says "If, like me, you are a bit of a Pink Floyd / Roger Waters nut then this album is a real must. Rather than hide their influences the band openly wear them on their sleeves. The name, artwork, vocals and in fact their entire musical style just screams Floyd. All the pieces here are original compositions and the quality is simply stunning. If I had bought this as the new Pink Floyd album I really would not have been disappointed"
This album has been bought by thousands of fans worldwide.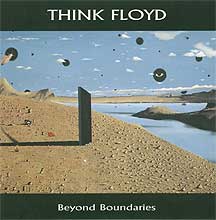 BEYOND BOUNDARIES
The second Think Floyd album was where Tony Red really triumphed with his songwriting. In the beginning he felt it was a daunting task to follow the success of the 1st album 'Hope', but as new ideas began to take shape it was clear that Think Floyd had truly gone 'Beyond Boundaries'.
The album was completed in December 99 and released in January 2000,
Michael Simone of the Roger Waters Fan Club in L.A says in a review "Once again, Think Floyd has released an exceptional album. With Tony Red's musical genius, Think Floyd is able to create completely new and original musical landscapes painted on a Floydian canvas. If you like Pink Floyd, Roger Waters, and new original music, you will love this album! It is a must have for everyone"
Download Tony Red mp3s with a FREE 7 day trial from Napster
The stainless steel case encircles a dial that comes in either champagne or copper colorings. You can even catch a glimpse of the
rolex replica
back of the case. Luminous index markers in silver-tone denote all the hour positions except for 12:00, 3:00, 6:00, and 9:00. This
rolex replica sale
is water resistant at up to 330 feet. Still, you should do a check-up every year or so to make sure it is still working
rolex replica sale
. Look at the crystal to make sure it doesn't have any cracks in it. You can also inspect the packing that
rolex replica
the crown and case backing to make sure it is still sealed. If you notice anything that looks
replica watches sale
, take it to a professional to have them make the repairs. Of course
rolex replica uk
also offers incredible styles for women who know a high quality watch when they see one.